Sign up for online consultation
Send research results
Video Chance for life.
St. Nicholas Day for children treated at the Diamed Clinic
Epilepsy surgery.
Surgical treatment patient with epilepsy
TV program "Health Diary". Yuriy Chomolyak
TV program: "Health Diary. Herniated disk"
Results of operation
Gerzanych Sofiyka
Success stories, victory stories!
Success stories,
victory stories!
Polinka's story
Patient:

Polina, 10 years old

Diagnosis:

Epilepsy

The girl suffered from epileptic seizures almost all her life. The seizures began at two years of age. The child had 1 to 5 episodes each day, varying in nature and complexity, primarily severe secondary generalized, after which the child felt unwell. She has tried many PEPs without success. The girl's parents approached us when she was ten years old, a little late because they lost a lot of time… Together with our team, we diagnosed and subsequently performed surgery for epilepsy. Histologically confirmed FCD type 1a. After surgery, the child is without any additional neurological deficit, which is a significant success, given the deep and complex location of the focal cortical dysplasia in the area of the dominant frontal lobe. Now the child has a substantial improvement in development and a significant improvement in behavior; she is without seizures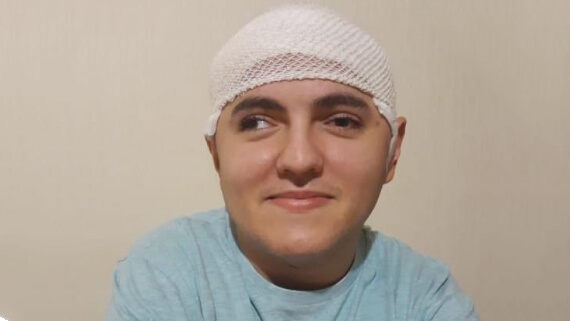 The story of Yegor
Patient:

Yegor

Diagnosis:

Epilepsy

Yegor has been suffering from epilepsy for several years. There was epilepsy in childhood as a result of trauma. Unfortunately, long-term drug treatment did not lead to the desired result. Severe epileptic seizures were every day. It was decided to perform simultaneous surgeries: temporal lobectomy and closing the skull with a titanium plate. As a result, Yegor got rid of epileptic seizures, feels well and is undergoing rehabilitation.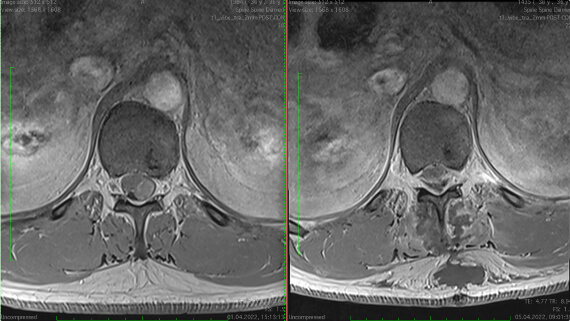 The story of Eduard
Patient:

Eduard

Diagnosis:

Tumor of the spinal cord

When we were approached by Edward, who was unable to walk, our professional approach to treatment was reinforced by a sense of duty to our patients from the temporarily occupied territories. Eduard is a resident of Mariupol. The patient was operated urgently and is now recovering.
Nastya's story
Patient:

Nastya, 7 years old

Diagnosis:

Structural epilepsy with generalized seizures

Progressive epileptic seizures for which she suffered for a long time led to significant changes and delays in child development. Repeated changes in antiepileptic therapy did not work. Therefore, after additional examinations, it was decided to operate. Anterior-temporal lobectomy on the right side were performed. The girl is undergoing postoperative recovery and rehabilitation therapy. She feels good and shows significant progress in development.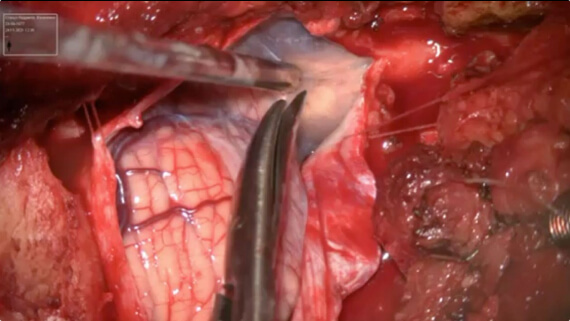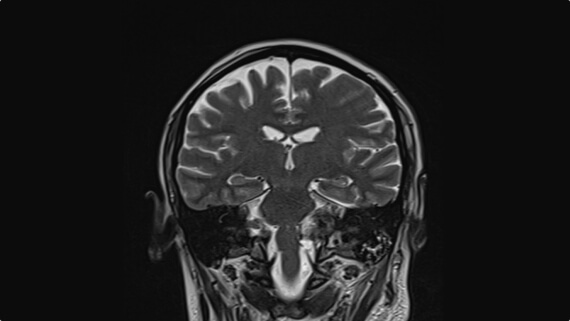 Ludmila's story
Patient:

Ludmila, 44 years old

Diagnosis:

Brain tumor

Ludmyla complained of nausea, swallowing disorders and phonation. Using MRI, a brain tumour was diagnosed in an extremely difficult area for surgical removal cranio-verteblral area. As a result of treatment, the patient continues to live a life without symptoms of the disease. Given the rare biology of the tumour, the patient is under the supervision of oncologists.
Yaroslav's story
Patient:

Yaroslav, 34 years old

Diagnosis:

Brain tumor

Yaroslav, 34, suddenly lost consciousness, fell, and involuntarily began to pull his left limbs. After the MRI, the cause became clear - a brain tumor. It is impossible to remove the tumor completely because the area of the brain where it is located is responsible for the movements of the left arm and leg. To remove the tumor, special equipment -- neurophysiological monitoring was used. The equipment allowed us to remove the tumor and obtain extremely important information about its biology. During the operation, the patient was awake and asked to move his left arm and leg, controlling muscle strength. After the operation, the patient continues treatment with oncologists without additional neurological deficit
Elena's story
Patient:

Elena, 84 years old

Diagnosis:

Pelvic dysfunction

Age is not a limitation for surgery. Elena, born in 1938 required surgery due to pelvic dysfunction and severe pain that was not relieved by narcotic painkillers. The result of the operation - the next day the patient was discharged home without pain and neurological deficit.